Trading essentials: the right tools to support your day trading strategies
Crypto Exchange
First thing's first: you need an account on a crypto exchange. Can't choose which one? Just head over to goodcrypto.app and you'll see 35+ exchanges to choose from – it's safe to say that we recommend the exchanges supported by our infrastructure.
The single biggest difference between the exchanges, for most traders anyway, the variety of order types they support. While some exchanges may have trailing stop orders, along with a number of other advanced order types, most of them don't. This is where you have to worry not: if your favorite trading platform lacks a certain order type, such as a trailing stop loss, just connect your account to Good Crypto and place such orders via the app.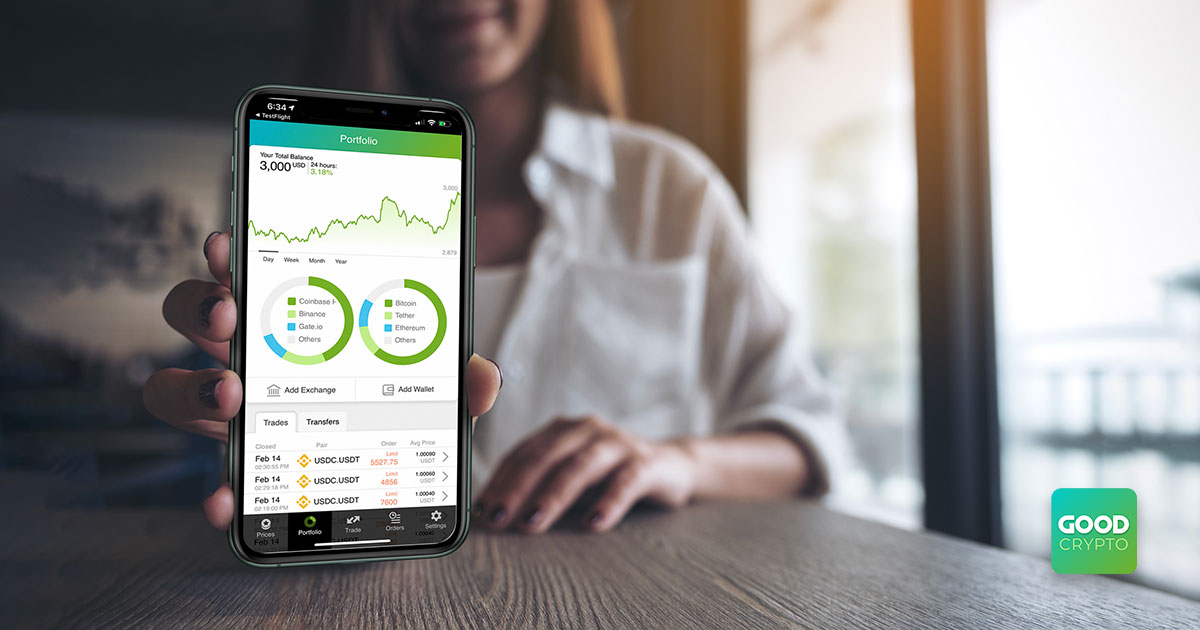 Crypto Portfolio Tracker
In order to stay ahead of the curve, traders must constantly adapt and evolve their strategy. As we've discussed in our previous blog posts, being able to review your past performance is instrumental in identifying and solving problems in your strategy and lead to unavoidable improvements in your day trading cryptocurrency.
This is where the GoodCrypto app really shines: not only can you connect and monitor 20+ exchanges, but you can also track all your Bitcoin, Ethereum and other blockchain wallets to see how your consolidated portfolio changed over time: in the past weeks, months, years. Additionally, you can choose from 40+ fiat currencies to display the value of your portfolio, which makes it a unique tool suitable for traders all around the world.
Real-Time Price Alerts
Though many are used to placing tradingview alerts, isn't it better to set custom price alerts right as you trade, without switching between multiple interfaces? Of course, it is! That's why we've made it possible for you to place price-dependent alerts right in the app. Available across 10,000+ trading pairs, it may even have more options to choose from than tradingview, which often doesn't have the charts for many exotic, under-the-radar cryptocurrencies.